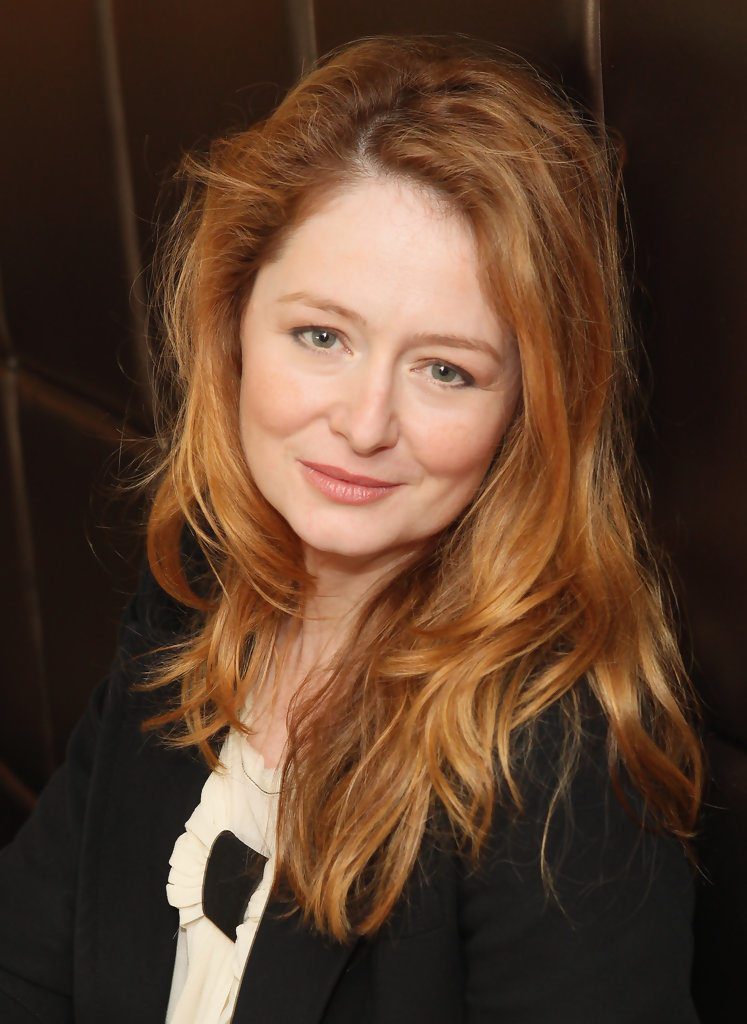 Miranda Otto may be best known for her role as Eowyn in the second and third installments of Peter Jackson?s The Lord of the Rings cinematic masterpiece. But this year, Otto has starred in FOX?s reboot, 24: Legacy, and the upcoming horror prequel, Annabelle: Creation. Under the direction of Lights Out creator David Sandberg, Otto is teaming with Anthony LaPaglia to tell the story of the doll maker and his wife, Samuel and Esther Mullins.
Otto has chosen to take roles that allow her maintain her home in Brisbane, Australia, recognizing that this means she?s compromised on roles she might have enjoyed. ?A few years ago, as my daughter was getting ready to start school, there was a role I was considering,? she remembered. ?But I was going to have to move across Australia for five months, and be five hours away. People were saying, ?You?re crazy, you?re crazy to pass on that.? But every time I looked at the script, I just got sick. Acting is a big part of my life, but it's not the only part."
Influenced by her own parents, both actors when she was born, Otto's view is still informed by their perspectives. ?My mother still has an actor?s perspective- and she?s happy to give her opinion,? Otto shared. ?What was great was growing up with my dad as an actor, was that I had realistic ideas about what it was about. It wasn?t that glamorous world of Hollywood but I was drawn and seduced by the commitment of the actors in coming together, to focus and create something. It was grounding, a realistic view.?
As a mother, Otto finds stories where bad things happen to be difficult to read ? or to share as an actress. While she?s played a few roles where her character has lost a child, she rarely turns to them voluntarily. But the story of the Mullins? grief, and their subsequent adoption of six orphans who encounter the evil spirit Anabelle, drew her in as she interacted with Sandberg and heard his vision for the project.
?I think when I met David, I found him to be such a nice, unaffected person,? reflected Otto. ?I thought working with him would be a good experience. I realized I?d be safe with someone like him, because he was very reassuring. When I looked at the original movie, I really enjoyed it, and took on the fun element. As frightening as horror films are, there?s something fun about being with the audience in that experience. So I tempered my personal feelings in light of that.?
Having seen the completed project out August 11 in theaters, Otto believes that there?s a very human aspect to the Mullins that will allow people to connect with, as they also feel for these young orphaned girls who must fight a great evil.
?The kids make up this story about Mrs. Mullins like we did as kids in my neighborhood,? she remembered. ??We?d make up funny names and imagine what those strangers were like. The thing is, you scratch the surface and everyone is human underneath. You can come up with all of these scary things but they have incredible stories behind them.?
Stories have been part of Otto?s experience since she was a child, since she was an actress at eighteen, since she was the brave female warrior who donned a man?s armor and fought at the Battle of Pelennor Fields and slayed the Witch King. Even as she tells new stories, these are ones she remembers fondly ? and which her American audience still praises her.
?It was a really exhilarating experience being on those films. I sort of had to pinch myself everyday. While the rest of the world didn?t know it yet, ?I knew the moment I arrived there and saw what was filmed already and what they were doing, that it was going to be an important bit of cinema. I feel so lucky to have been a part of that.? I loved that character, her dignity and her courage.?
Now audiences will have to see if her role as Mrs. Esther Mullins can capture their attention. She?s still fighting evil in the midst of her story, having traded Middle Earth for a 1950s haunted house.