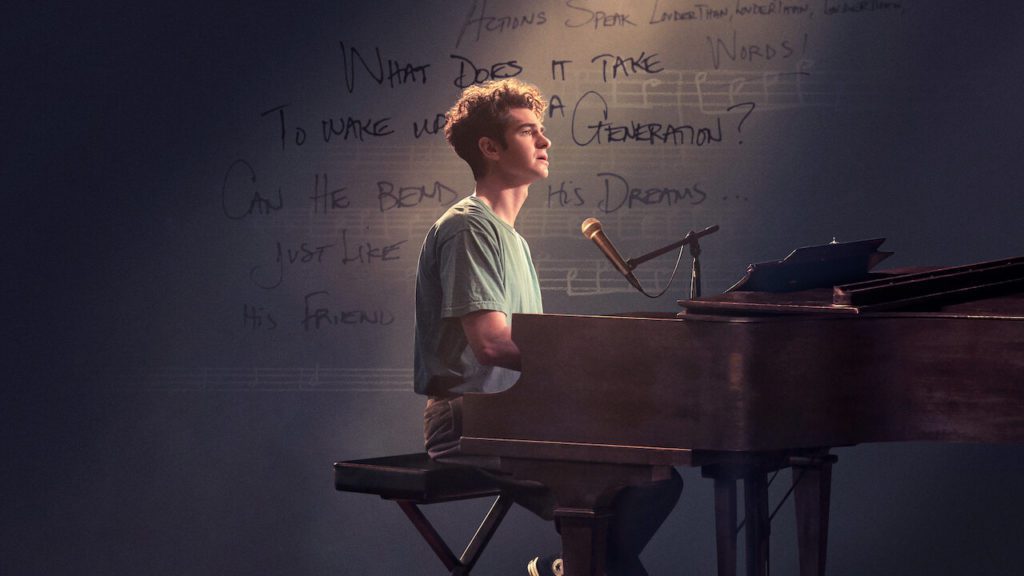 Time is always ticking away? but how we make use of it determines our impact on the world.
Set in 1990,?tick, tick? BOOM!?tells the story of Broadway legend Jonathan Larson (Andrew Garfield). Well before he created?Rent, Larson was doing his best to stay afloat financially by waiting tables at the Moondance Diner while he works on his upcoming play,?Superbia. Having poured his heart and soul into the piece for over eight years, Larson believes that this is finally going to be his big break. However, when his girlfriend Susan (Alexandra Ship) reveals that she has been offered a job in the Berkshires and wants him to join her, he is faced with a difficult decision. While he could follow the love of his life and get a ?real job?, doing so would require him to essentially give up his dreams. However, if he continues to follow his passion, he would also lose the woman he cares about so deeply.
Directed by Lin-Manuel Miranda,?tick, tick? BOOM!?is a love letter to musical theatre and one of its legends in Jonathan Larson. Using Larson?s play of the same name as its base structure,?tick, tick? BOOM!?feels as much like a live performance as it does a dramatic representation of a young man?s life. While this year has seen many musicals disappoint this year (with possibly Miranda?s?In the Heights?as the exception to the rule),?tick, tick?is an absolute joy from start to finish. Featuring Larson?s incredible Broadway sensibilities in its music, it?s rather refreshing to have a musical offered by Miranda where he didn?t write the songs himself. While his style is generally stunning and incredibly unique, let?s not forget that there have already been?three (!) films this year alone featuring his work on the soundtrack. With?tick, tick, Miranda is allowed to relax and pour his energy into directing the cast and musical numbers. Underrated for his role as a director, Miranda makes almost every musical number pop with love and affection. Whether it's Garfield dancing in his kitchen to turning their lowly diner into a Broadway stage, there is a joy embedded within this film which keeps it moving, even in its slower moments.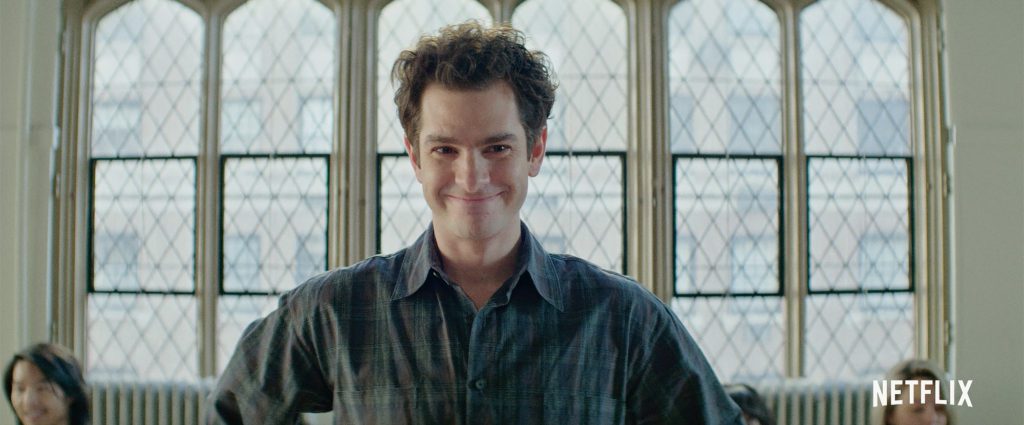 Having said this, particular attention must be given to Garfield himself. The former Spider-Man (but he's totally in No Way Home, right?) is often forgotten for his incredible talent as an actor and 2021 has once again shown his range. As controversial figure Jim Bakker in?The Eyes of Tammy Faye, Garfield fused his charm with a certain unease that never allowed you to fully trust him. Here though, he bursts on the screen with an infectious energy that we haven?t seen from him in ages. Although the musical numbers offer a certain sense of hyper-reality, Garfield still feels present and focused in each scene as Larson. As such, while the music and production design are impressive, it?s Garfield that ultimately sells the film simply out of his own sheer enthusiasm.
On the surface, tick, tick seems to be about the urgency of time. As his 30th birthday approaches, Larson agonizes about all the things in his life that he has yet to accomplish. Holding Sondheim?s career up as the gold standard, he remains frustrated by the fact that he has yet to leave his mark on Broadway. To him, the 30th year is almost too late to be seen as one of the voices who have changed the face of theatre and he wants to make an impact.
However, as the film unfolds, Larson begins to recognize that the most important legacy that he can leave lies in the hearts of those he cares about. Although he remains committed to his work, the lives of those around him matter more. Real-life pain such as cancer, HIV, crushing debt and more are changing the world of his dearest of friends who love him yet he cannot separate himself from the obsession of success. While the film doesn?t fully judge him for this decision (after all, we know how Larson?s story ends), so too does it remind us that the soul of our relationships far outweighs the sum of our creative output. In this way, while the time may be ticking away on our lives, the true legacy we leave stems from the people that we invest in along the way.
With pop and fervor,?tick, tick? BOOM!?may highlight the life of a man who rocked Broadway like few others had before him. However, the story stems far more personally. This is a film which connects Larson?s incredible creative output to his ability to find his soul in the love of others. While time may be marching forward,?tick, tick?shows that the greatest threat to our lives is not whether we see our name in lights. Instead, the greatest losses are the missed opportunities with those we care about.
tick, tick? BOOM! is now playing on Netflix.