When Johannes Gutenberg invented the printing press in 1454, it ushered in a new era for spreading knowledge. The basic idea of type, ink, and paper coming together to make books, newspapers, posters remained the same (with small variations and improvements) for centuries. But in a digital age, the letterpress has become something of obsolete technology. Pressing On: The Letterpress Film is a look at what many consider pass?, and the people who still love and preserve the art involved in letterpress.
The film is made up of a number of interviews with people who continue to work with letterpress or collect the old machines. Collecting these presses is not a simple task. They are large and heavy. People fill their garages and storage facilities with them. A few people work to restore them. But for all those we see in the film, there is something special about letterpress that they don?t see in the more advanced technology of offset printing.
To a certain extent, we may see these people as we see all collectors: a bit obsessed about something that no longer matters to much of the world. But the film also points out that there are some graphic designers who are turning back to letterpress for their work. And many of the iconic concert posters still being produced come from Hatch Show Print in Nashville, which has used letterpress since 1879.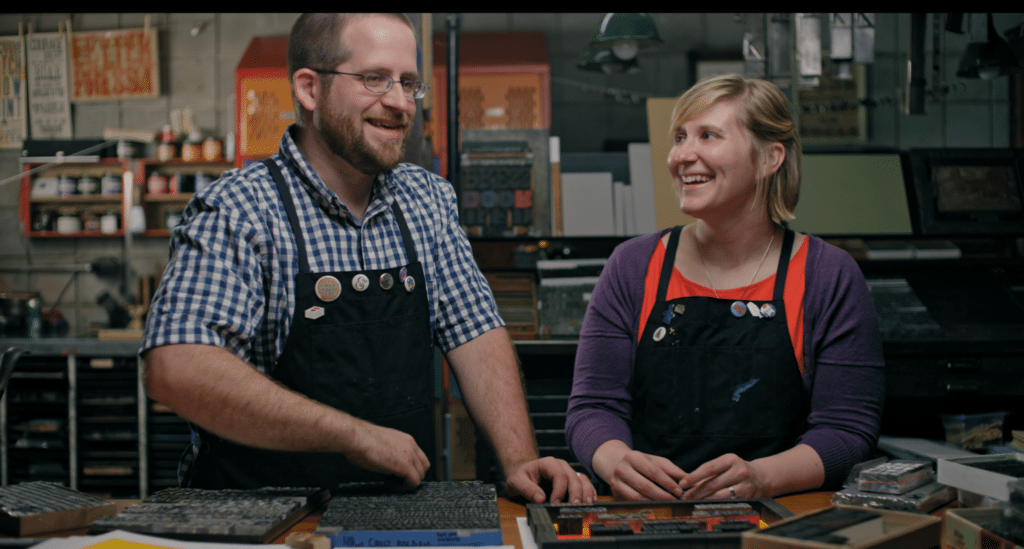 What we see in the film is an intersection of history, technology, art, and commerce. Those who love letterpress are enthusiastic about passing on the tradition to another generation. Most of those interviewed in the film are getting on in years. But there are some younger people who have found a love for letterpress as well.
The film suggests that perhaps we lose something when we follow technological progress. To be sure newer forms of printing are far less labor intensive and faster. But as we hear those who love letterpress tell their stories, we get the idea that in doing things the slower, more difficult way actually feeds their souls. We all may feel like that about some things in our lives.
Photos courtesy of Giant Interactive and Bayonet Media