Dementia can be a nightmare for families. It?s not just watching a loved one becoming lost as their memory deteriorates. It requires making hard choices that can put family members at odds with each other. What They Had is a look inside a family that is struggling to deal with a wife and mother as she slips deeper and deeper into dementia.
After her mother Ruth (Blythe Danner) wanders away on Christmas Eve, Bridget (Hilary Swank) gets a call from her brother Nick (Michael Shannon) to come home to Chicago to help deal with the problem. Nick, who still lives near his parents has seen Ruth?s ongoing decline. He has been involved in her care. Nick is adamant that the time has come for Ruth to be moved into ?memory care?. Her husband Bert (Robert Forster) wants nothing to do with moving her from their home. He will take care of her, he says.
When Bridget arrives, she becomes the referee between father and son. She tries to find middle ground, but it may not be possible. Nick has everything planned, but it is Bridget who holds power of attorney. As the family struggles over how to deal with Ruth, other side issues naturally arise to both illuminate and complicate things: the hostility in Nick and Bert?s difficult relationship, Bridget?s loneliness within her marriage, and Bridget?s lack of understanding her own daughter Emma (Taissa Farmiga).
But this is also a story of a family in which love is real. Even though Bert spends a great deal of time trying to tell his children that there are no bells and whistles in love, he and Ruth clearly had a relationship that was held together by a deep, romantic relationship. And that relationship is central to understanding why Bert is so adamant about keeping Ruth with him. Even in the midst of fighting, the family maintains its bonds between each other. Bridget and Nick have their own sibling resentments, but still we know they want the best for each other and for the family as a whole.
I found this to be the most accurate portrayal of dementia and its attendant issues of any I?ve seen on film. (At least, it very accurately mirrored my experience with my mother sliding into dementia.) Writer/director Elizabeth Chomko based the story on her grandmother?s descent into Alzheimer?s disease. It is at times filled with pathos, and at other times quite humorous, just as is the case with watching someone you love who has dementia.
And while our family did not have as dramatic confrontations as this family, we did have differences of opinion about what would be right at any particular time. It is the family struggle that is the real focus of What They Had, rather than dementia itself. In this too Chomko brings an eye and ear for reality. She also uses the other difficulties in her character?s lives to bring out the emotional and sometimes spiritual struggle the family undergoes. An example is a set of scenes with mother and daughter in bed together, one with Ruth and Bridget and one with Bridget and Emma. Without words, these two shots give us a visual reference to what is going on in Bridget?s life.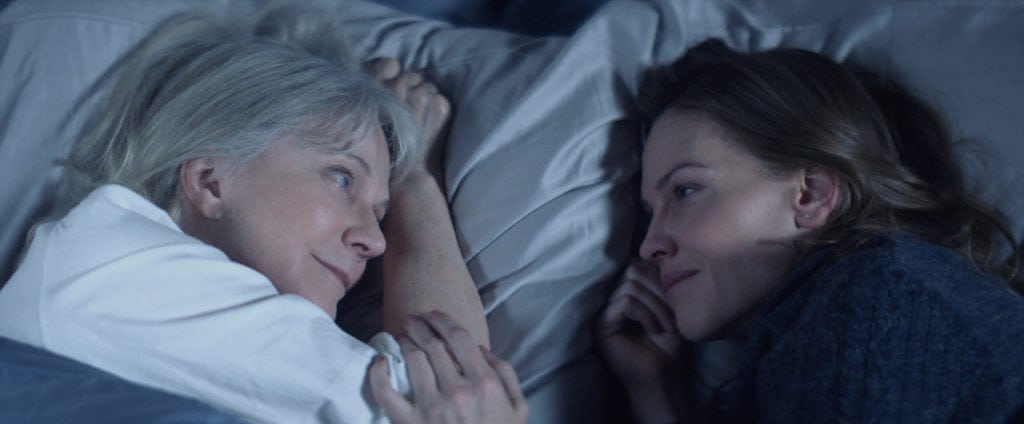 What They Had offers us a chance to see that love and pain often travel together. This family suffers as Ruth loses her memories. But they are also bound by a love that continues through the pain and even the anger it dredges up. This is often the reality not only in dealing with dementia, but also with the many other trials that life brings our way.