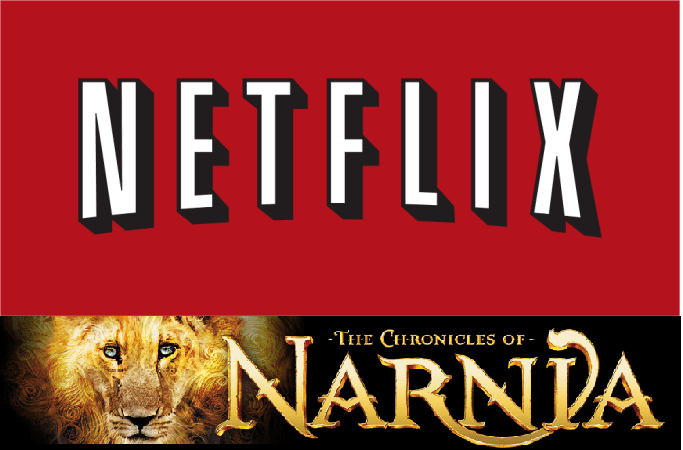 Near the beginning of this month, it was officially announced that a deal has been struck with Netflix to "develop new series and film projects based on C.S. Lewis? beloved The Chronicles of Narnia series." It's been a long time coming. Interestingly, this comes less than a year after Amazon's announcement about securing a deal to produce a "Lord of the Rings" series about Middle-earth.
Back in October of 2013?five years ago?it was announced?that the Mark Gordon Company had secured the rights to produce The Silver Chair. News ever since has been very sparse, but fans of the Chronicles had hoped we would have at least seen a movie in the production stages by now.? Two years ago, we were told Tri-Star had provided financial backing, but still we waited for any news about production going forward. Shortly after the Tri-Star announcement, I posted the news in an article here on Screenfish. I included a timeline of events going back to the announcement of the deal with Walden Media in 2001, which led to the Disney release of The Lion, the Witch and the Wardrobe in December of 2005.? Here are a couple other tidbits from the timeline I shared. (For more details, see Planned Narnia Movie 'The Silver Chair' Gets Backing from Sony's Tri-Star and Others.)
October 2011 – Douglas Gresham?confirmed?Walden had pulled out of the Narnia franchise.
December 2013 -??The official Narnia.com website published a?Press Release?that stated David Magee was hired to write the screenplay.
In April of last year, it was announced Joe Johnston would be directing the movie. Johnston has said the plan is to begin filming late in 2019. (See the video at the end of this article.) Whether the Netflix deal means things have changed is not known. Does a multi-movie deal mean they will reboot the franchise and start from the beginning again? That is unknown. The official announcement does mention Mark Gordon is still involved through his Entertainment One company. Sony and Tri-Star are not mentioned, so I assume they have dropped out of the project ? although I have no confirmation of this.
Since the Press Release says the deal is for "series and films for its members," I gather there is going to be nothing produced for the big screen. Will there be seven movies based on the seven Chronicles, with supplemental, non-canonical material created for the "series"? Exactly how this will all pan out remains to be seen. Fans of Narnia wait with with bated breath, hoping Alsan's breath will bring new life into a dead franchise.
Here's hoping Netflix gets it right.